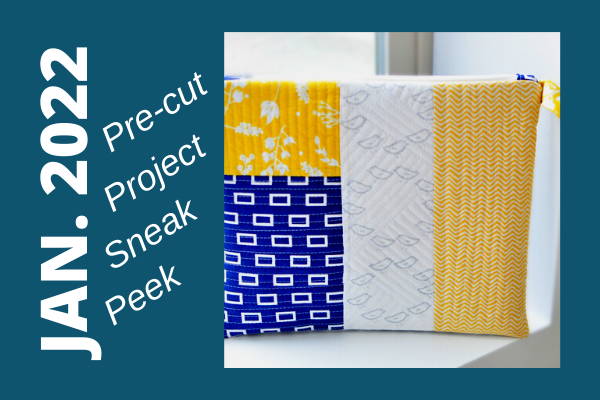 January Theme: "Sew" Scrappy
Sign up in December to recieve this box and learn all about piecing fabrics (and some tricks to piece them even faster!)
Members will receive a pre-cut project kit for this pieced zipper pouch, fun cotton fat quarters (for an extra bonus project that we will include), and two scrappy sewing extras.
This shipment will be sent to subscribers between the 1st and 4th of January.
Each month, members are sent a PRE-CUT sewing project kit, learning tools, and sewing goodies! Take a look at some of our past shipments, below...
---
★★★★★
"Just learning how to sew and this box helps me accomplish that goal. Everything you need to do the project is included, and the video tutorial gives step-by-step instructions"
-Oedipa R.