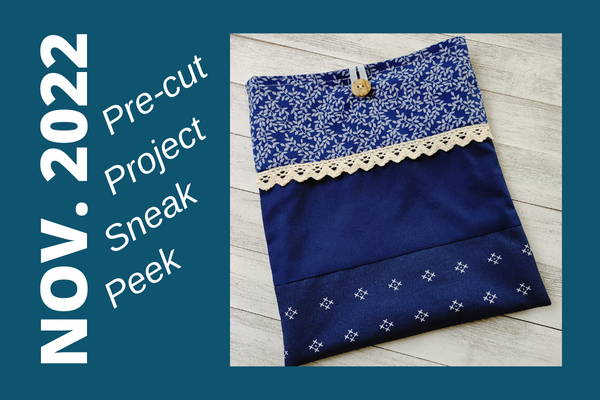 Nov. Theme: "Sew" Ready for Fall
Sign up in October to receive this box and the exclusive pre-cut project kit that will make a fun, useful tablet case! Complete with written and video instructions, this project is fun and easy.
Members will also receive: a bundle of extra fabrics to add to your stash, tips about non-scratch fabrics that are perfect for use in touch-screen cases, thread, pins, needle, pattern, and a useful sewing tool!
This shipment will be sent to subscribers between the 1st and 4th of November.
Each month, members are sent a PRE-CUT sewing project kit, learning tools, and sewing goodies! View detailes about more past boxes by clicking HERE...
---
★★★★★
"Just learning how to sew and this box helps me accomplish that goal. Everything you need to do the project is included, and the video tutorial gives step-by-step instructions"
-Oedipa R.