First box FREE with multi-month membership!
Pumpkin Placemat Tutorial
The fun news about this placemat project is that there are tons of room for creativity! As you go through the tutorial video, you will find ideas on options to make your striped pumpkin fronts unique... and you will also be able to choose the shape of your finished pumpkin placemats!
Don't forget to share photos of your finished project (or any questions you may have) in the sewing club's  Facebook Group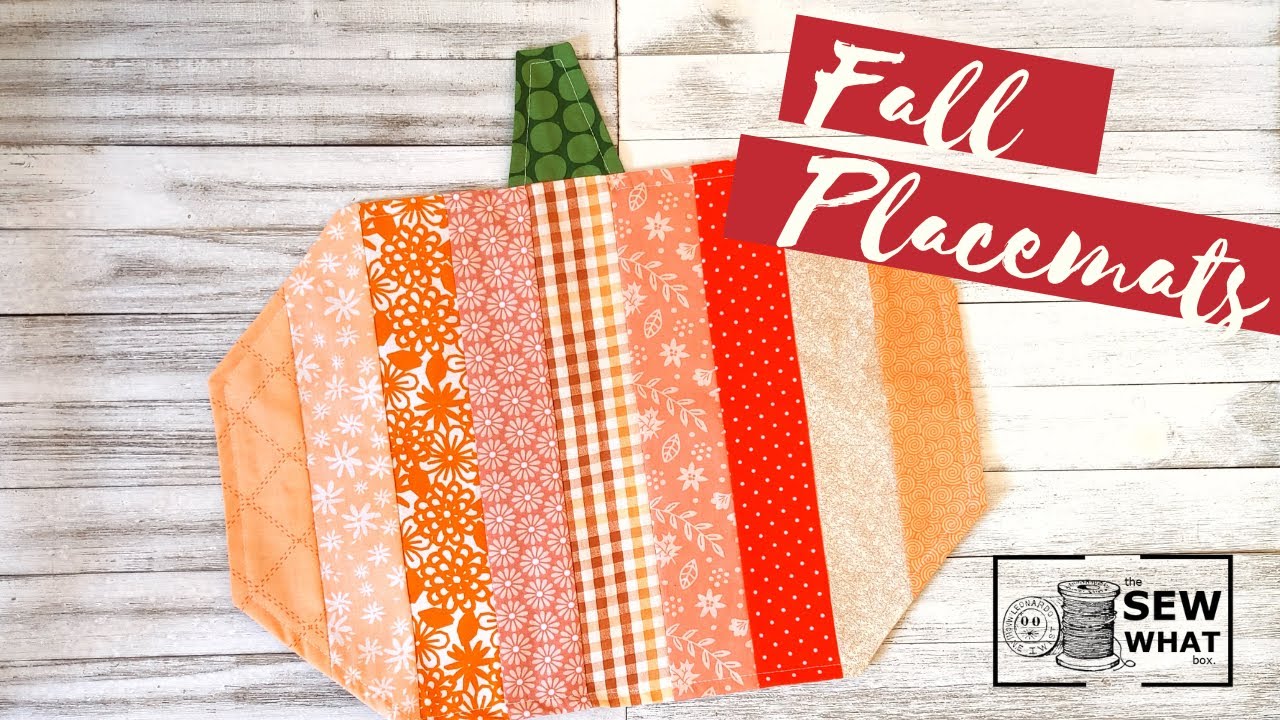 Want a PDF pattern for this project? Click the button, below, to download the pattern and make even more--out of any fabric color you like!
New to using our PDF patterns? Learn how to assemble and use the downloadable pattern by clicking here.