First box FREE with multi-month membership!
Become a member in November and receive this box as your first shipment.
*Fabric Boxes will receive 100% cotton themed fabrics, plus the printed pattern of the month.*
Choose your wallet size--each sporting a middle, zippered pocket--and select a strap. What a fun, mix-and-match sewing experience!
Includes:
Pattern pieces

Written instructions

Video instructions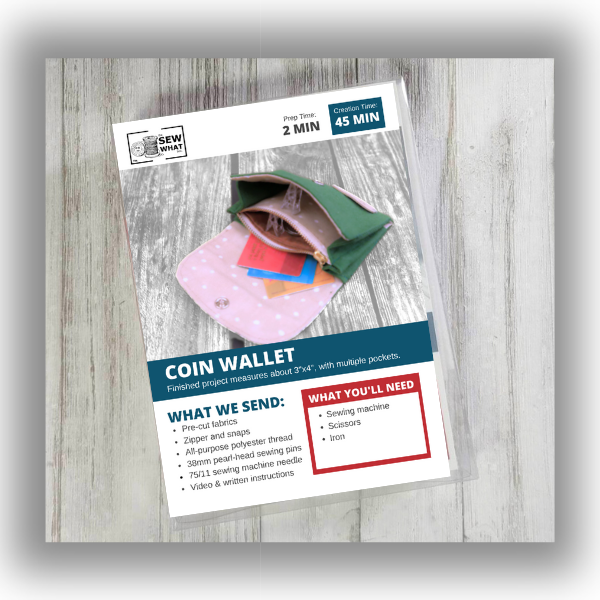 Just the right size for carying cards (and to fit in your pocket), plus the convenience of a handy zipper pouch to collect coins. No more bulky coin pouch and goodbye loose change!
Includes:
Pre-cut project fabric pieces

Zipper and snaps

Video instructions

Written instructions

Thread

Pins

New sewing machine needle
Add to your sewing stash, use to create a project with the included printed pattern, or choose a project from the Video Vault. (Plus sew-in tags.) 100% cotton--and completely on-par with this month's color theme!
Included:
Two 100% cotton fat quarters

Sew-in project labels that say "handmade"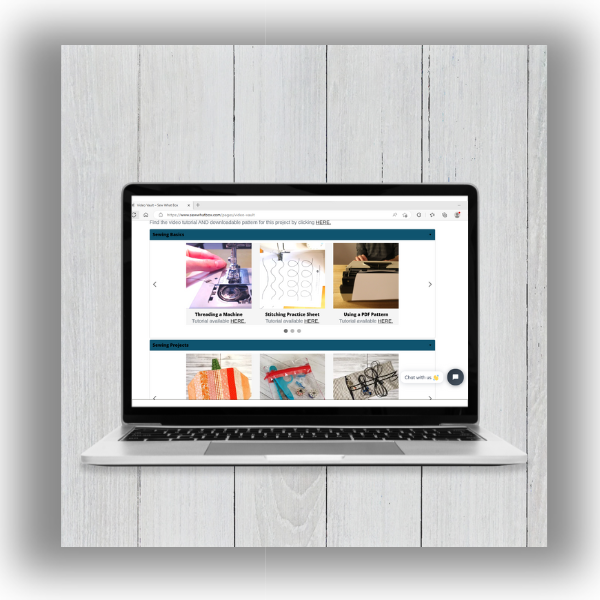 Browse a library of downloadable sewing patterns and tutorial videos with exclusive access to the Video Vault. What a perfect place to find fun projects for your extra fabric bundle!